Clene is rapidly advancing a pipeline of nanotherapeutics, the first of those is CNM-Au8, designed to enhance naturally occurring cellular metabolism with the goal of reversing neurodegeneration. CNM-Au8 is being studied in multiple clinical trials, including a Phase 2 study (VISIONARY-MS) for the treatment of stable multiple sclerosis, Phase 2 biomarker studies in MS (REPAIR-MS) and Parkinson's (REPAIR-PD), and a Phase 2 (RESCUE-ALS) and a Phase 3 (HEALEY-ALS Platform) ALS trials to investigate the potential for disease modification by CNM-Au8 for neurodegenerative diseases.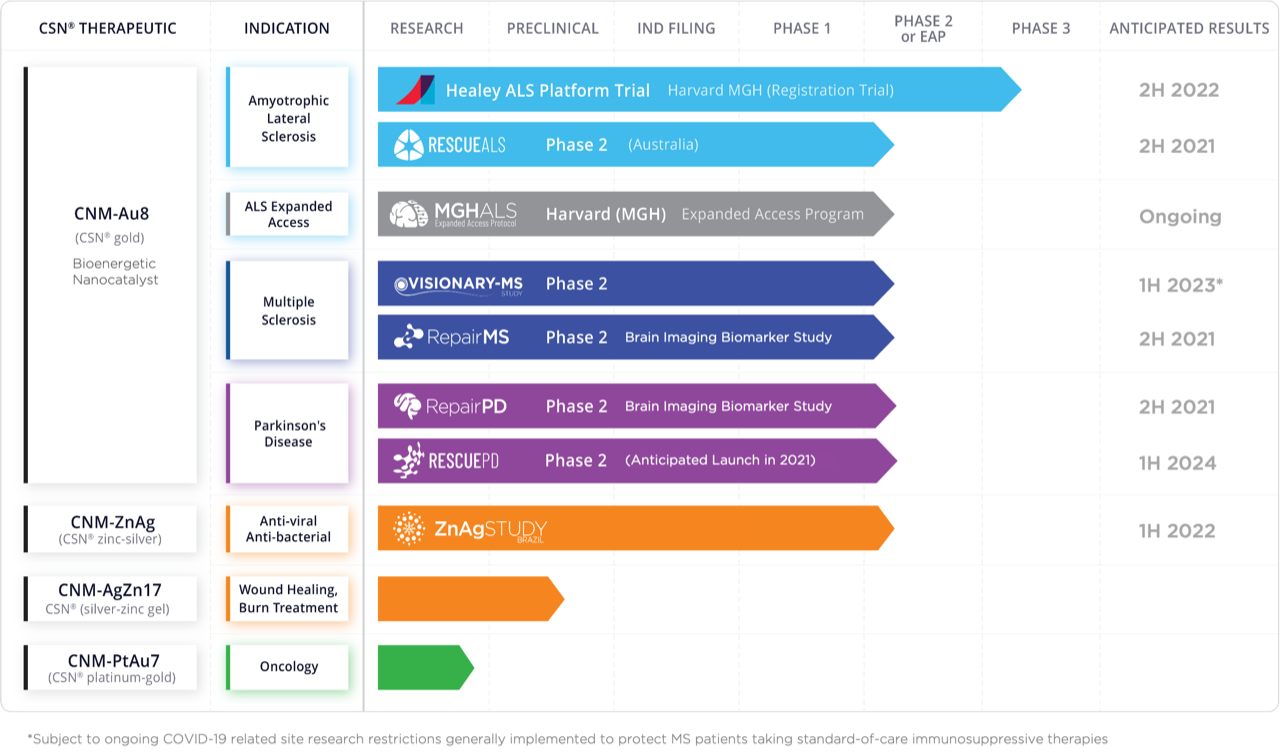 CNM-Au8
Clene carefully engineered its lead drug candidate, CNM-Au8, a bioenergetic nanocatalyst which enhances critical intracellular bioenergetic reactions necessary for repairing and reversing neuronal damage. CNM-Au8 is a concentrated, aqueous suspension of clean surfaced faceted nanocrystalline gold (Au) that acts catalytically to support various intracellular biological reactions. Orally administered, CNM-Au8 has demonstrated safety in Phase 1 studies, and has been shown to have remyelination and neuroprotective effects in preclinical models1.
1. Robinson, A. P. et al. Nanocatalytic activity of clean-surfaced, faceted nanocrystalline gold enhances remyelination in animal models of multiple sclerosis. Sci Rep 10, 1936 (2020).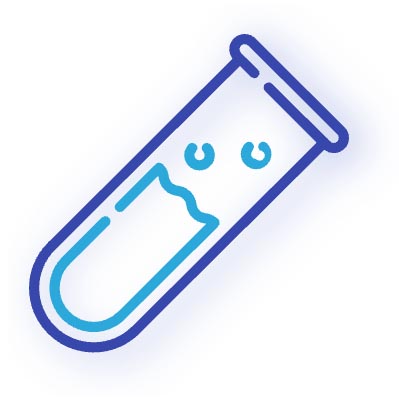 CNM-AgZn17 & CNM-PtAu7
CNM-AgZn17, a topical gel polymer suspension of silver and zinc ions, is being developed for treatment of infectious diseases and to accelerate wound healing. CNM-AgZn17 is advancing through IND enabling preclinical toxicology studies and is anticipated to enter human trials in 2020.
CNM-PtAu7 is gold-platinum CSN™ therapeutic. Initial in vitro research has demonstrated broad-spectrum efficacy across a variety of tumor cell lines.