INNOVATE. PROTECT. REPAIR. BIOENERGETIC NANOTHERAPEUTICS.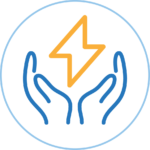 Breakthrough Needed for Patients
Effective treatment of patients with neurodegenerative disorders requires a therapeutic breakthrough. The World Health Organization predicts diseases of neurodegeneration will become the second-most prevalent cause of death within the next 20 years1.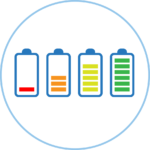 Bioenergetic Opportunity
Bioenergetic failure underlies the pathophysiology of many neurodegenerative diseases2. However, rescuing failing bioenergetic systems in these diseases has historically been extremely challenging3.
Bioenergetic Nanotherapeutics
Clene is rapidly advancing a pipeline of bioenergetic nanotherapeutics, the first of those is CNM-Au8, designed to enhance naturally occurring cellular metabolism with the goal of reversing neurodegeneration. This new class of drugs1 called bioenergetic nanocatalysts has been created to accelerate neurorepair, improve neuroprotection, and enhance remyelination4.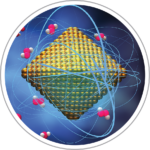 CNM-Au8
Clene carefully engineered its lead drug candidate, CNM-Au8, a bioenergetic nanocatalyst which enhances critical intracellular bioenergetic reactions necessary for repairing and reversing neuro-nal damage. Orally administered, CNM-Au8 has demonstrated safety in Phase 1 studies, and has been shown to have remyelination and neuroprotective effects in preclinical models4.
CNM-Au8 is being studied in multiple clinical trials, including a Phase 2 study (VISIONARY-MS) for the treatment of stable multiple sclerosis, a Phase 2 biomarker study in Parkinson's (REPAIR-PD), and Phase 2 (RESCUE-ALS) and Phase 3 (HEALEY-ALS Platform) trials to investigate the potential for disease modification by CNM-Au8 for neurodegenerative diseases.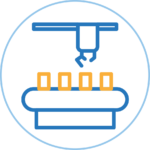 Innovative Platform
The innovative platform is an electrochemistry approach to growing clean-surfaced, metallic nanocrystal therapeutics. The nanotherapeutic CNM-Au8 is designed to optimize cellular health and repair through energy enhancing bioenergetic catalysis. Using pure, clean-surfaced gold nanocrystals, we are able to amplify healthy, intracellular reactions necessary for cells to function and defend themselves from disease4.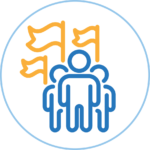 Clene Team
Behind every innovative platform is a team of inventive minds. Clene enlisted a leadership team of seasoned industry veterans united by their appetite for innovation and committed to advancing the company's pipeline rapidly. Our singular vision is to transform the treatment of neurodegenerative diseases that steal away peoples' lives, allowing people to thrive.
References Cited
Gammon, K. Neurodegenerative disease: Brain windfall. Nature 515, 299–300 (2014).
Camandola, S. & Mattson, M. P. Brain metabolism in health, aging, and neurodegeneration. EMBO J 36, 1474–1492 (2017).
Cunnane, S. C. et al. Brain energy rescue: an emerging therapeutic concept for neurodegenerative disorders of ageing. Nat Rev Drug Discov (2020)
doi:10.1038/s41573-020-0072-x.
Robinson, A. P. et al. Nanocatalytic activity of clean-surfaced, faceted nanocrystalline gold enhances remyelination in animal models of multiple sclerosis. Sci Rep 10, 1936 (2020).